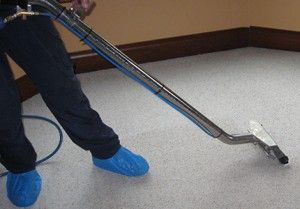 We are a reputed cleaning company based in London. We have many years of experience and we perform a great diversity of cleaning services in an efficient way. One very useful service that we offer is carpet cleaning. It is suitable for extensive cleaning of your favourite carpets, stain removal, refreshing and disinfection.
No one wants to have a dirty old carpet in the living room. It is not only unpleasant to look at but is also unhygienic. We now offer you to quickly solve this problem on your behalf. Book our professional services and receive flawless results. We always pay attention to the most important details and treat the carpets in a careful manner. What is more, we work with every type and size of carpet. We are able to treat a wide variety of fabrics and materials including: wool, cotton, polyester, hemp, acrylic, bamboo, silk, velvet, polypropylen, nylon and many more.
Carpet, Sofa and Upholstery Cleaning
Prices
Landing Carpet
from

£4

Bedroom Carpet
from

£23

Livingroom Carpet
from

£25

Sofa – Two Seater
from

£30

Sofa – Three Seater
from

£45

Upholstered Armchair
from

£18

Flight of Stairs
from

£18
"I believe that there is only one place in Cricklewood where you can find reliable carpet cleaning services and that's the office of this company. I am a regular client and I can honestly say that I am very happy." – Ben
Carpet Cleaners Cricklewood
The benefits of choosing our remarkable company for your carpet cleaning are:
very competent carpet technicians
the most modern machinery on the market
cleaning products of first class quality
dry cleaning
steam cleaning
removing of nasty odours that bother you
We know how hard, time consuming and exhausting cleaning your carpets could be. In the near past people used to bring their carpets to the carwash or another place for cleaning. That would never be too efficient since only soap and water were used. Now we have modern equipment, professional detergents and skilled technicians that can come straight to your home and perform this service on the spot.
The reason why carpet cleaning is most often performed by professionals is the many specifics around the process. It is important to know the materials and fabrics your carpet is made of, as well as the stains that can be found on it. This information can be of crucial importance when it comes to picking the correct techniques and products. Using the incorrect cleaning solutions can permanently damage the surface of your carpets or make certains stains permanent. We invested in our company and now provide all our cleaners with the best, top of the shelf cleaning products and equipment. They are extremely experienced and know how to treat any dirt or stubborn stain in the best, most efficient way possible.
For the proper cleaning of all carpets we use steam cleaning and dry cleaning methods. Both are proven very efficient and we will now reveal why.
Steam Cleaning
Steam Cleaning is the most popular option when it comes to cleaning carpets, curtains or upholstery. This method uses hot steam extraction in order to treat a wide variety of stains from all kinds of carpet materials. The machines we use are the best, latest equipment on the market and used by our professional cleaning technicians can reach flawless results. The temperature and pressure of the steam can be regulated and it is important to know how much of which to use when treating any kind of fabric. The other important thing is to know what kinds of fabrics and materials are about to be cleaned. Depending on the fibres, a cleaning solution will be chosen. This will help the cleaning process and not damage the fabric of the carpet. This is the main reason why we suggest that you avoid cleaning your rugs or carpets on your own. The lack of knowledge and the incorrect products can cause serious damage to any carpeted area. The process of steam cleaning is not so complicated but requires a lot of steps, all of which are of crucial importance to the end results.
The thorough examination of the carpet materials and fabric comes first. Our cleaning technicians will run multiple tests in order to determine the exact type of your upholstery. This will help them pick the best cleaning solution and achieve perfect results.
The whole surface of the carpet is thoroughly vacuumed. This is very important because any loose dirt left on it may dissolve during the cleaning process and cause further staining.
The solution of choice is applied to all heavily stained areas and the places of your carpet that need most refreshing. The chemicals in the product will help dissolve the composition of the dirt and help lift it off. The product will be specially chosen for your particular type of carpet and stains, in order to provide perfect results without causing any damage.
The steam cleaning machine is used all over the carpeted area. The steam will completely dissolve any leftover dirt and remove it from the surface. This method is extremely efficient and thanks to the high temperatures (up to 130 degrees) it is able to disinfect your carpets as well, killing all bacteria and microbes.
After the process is finished the technicians will deodorise your carpet and extract most of the moisture. This will help with the drying process and ensure a clean, fresh smell to your house.
Upon request, the cleaners are able to apply Scotchgard protector. This solution is going to keep your carpets clean for longer, prevent any deep stains from occurring and prolong your furniture's life.
Dry Cleaning
Dry Cleaning is the other method that we use when treating carpets or upholstery. It is gentler to the fabric and is usually used for more delicate materials or ones that are not so heavily stained. The idea of it is to use as little moisture as possible and leave your carpets dry at the end of it. It is a simple process but also requires attention to detail and knowledge about specific materials and fabrics. The cleaning solution can be in foam or powder form. The cleaning process takes a bit longer but you benefit from not having to wait for your carpets to dry. Here are the steps:
The first thing our cleaning technicians will do is test and examine the type of materials and fabrics of your carpet.
The most important step when dry cleaning is the thorough vacuuming. It will get rid of any loose dirt, mud and other dirt particles but will also fluff up the fibres of your carpets and let the cleaning solution reach deeper.
After that the dry cleaning product is applied on the whole surface of your carpet. The chemical composition in this solution will react with the stains and dissolve any grease or fat. This way the dirt will have nothing to stick to your fabric with and will be easily removed.
A rotary machine with cotton pads soaked in hot water, placed on the bottom of it, is used. With its help the cleaners are able to remove all cleaning products along with all the dirt and grime is dissolved and absorbed.
These are some of the major tasks included in our carpet cleaning. We promise to be delicate and to apply special procedures on the carpets, so that they won't be harmed in any way. We suggest you deep clean your carpets at least once a year, if not more often. We do not usually pay much attention to them, but the fibres of all carpets collect dust, dirt and grime, allowing them to build up deep in the fabric. All those can not only make your carpets appear breathing issues, skin irritations, asthma and many others, we suggest dirty but cause some health issues as well. In order to avoid allergies, you have to maintain the cleanliness of your carpets regularly.
Our professional technicians advise on weekly vacuuming of all carpeted surfaces. This will not rid you of stains and dirt but will reduce the amount of dust and dirt. Don't worry, we have affordable prices.
We also offer:
Friendly and professional customer service, available 7 days a week for your convenience. The office agents are able to give you advice, help you with the booking process and give you a free quote over the phone.
Professional employees with a lot of experience. All members of our staff have a personal approach to the tasks they perform and have been professionally trained. They are reliable and will make sure to spare no time or effort.
High quality products and equipment. We managed to invest in ourselves and all tools that our cleaners come with are the best on the market. They are extremely efficient and for your convenience – included in the price.
Eco-friendly products. All cleaning solutions that we use when performing any of our services are biodegradable, non-toxic and 100% safe for human health. We avoid using harsh chemicals so you can rest assured your children and pets will be safe.
Flexible working hours. All our teams are available 7 days a week, including all holidays. We know that most people nowadays are busy and we aim to fit everyone's schedule in the best way possible. Do not hesitate and call us.
Affordable rates. It has been our mission to create cleaning services that are available and affordable to anyone who might need them. We worked hard and now we are proud to offer you great quality services for reasonable prices.
Check our other services:
Deep Cleaning Cleaners Cricklewood
Gardening Services Cricklewood
Upholstery Cleaning Cricklewood
End Of Tenancy Cleaning Cricklewood
After Builders Cleaning Cricklewood
Oven Cleaning Cricklewood
To receive more information feel to call 020 3745 5245. Our call centres work every day of the week, including all holidays. The office agents there will be able to assist you in every way and give you a free quote over the phone.